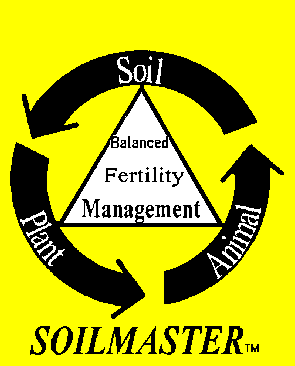 Agriculture Links
  (All work at March 2008)
and some environmentally based links.
Copyright © - Reme Soilmaster (TM) 1996 
---
Links from Australian Sites
Foundation Earth - Environment, Agriculture, Research & Technology in Harmony.

GRDC - Grain Zone Website - Australian site.

The Wheat Page at Kansas State University - Wheat, wheat and more wheat.

Alberta Agriculture - Good easy to read site. Informative, good basic facts for getting an idea of things. Geared towards Alberta, Canada, but nontheless worthwhile.

TheCooperative Research Centre for Plant Science - Australian site with an ecological flavour.

Welcometo Grainnet.com! - American site.

Pulse Australia Limited - Pulse company.

Soilmaster - Soil testing.

U.S.Department of Agriculture Homepage

WesfarmersDalgety - Big Australian Rural Services company... livestock, real estate, wool, etc.

Chemicals in Australia - Australian Chemical Industy

BirchipAgronomy Online - Local to home!

Pivot Agriculture - Very big Australian fertiliser company.

South Australian Research and Development Institute - Primary Industries

Farmwide Online - Nice Aussie farming site.

Supermarket To Asia Home Page - Government initiative to get our products into Asia.

AWB- AUSTRALIAN WHEAT BOARD

QueenslandDPI - Primary Industries.

FAIRS(Florida Agricultural Information Retrieval System) - Info to read.

SmallGrains - Wheat and stuff in Minnesota.

NSWAgriculture

Hi-Fert - Big Aussie fertiliser company.

AgricultureWestern Australia

Australian Barley Board

ABARE - Homepage -Australian Bureau of Agricultural and Resource Economics.

Soils and Substrates - Informative soil science site.

---

Some other Sites:

The Small Farm Resource

New CROP

CSIROAustralia

VictorianFarmers Federation

BushRegenerators

Women in Ag

Countrylink

Landcare

AgBooks Online

AgNet

AgricultureRing

---


University Links

QldUni - Dept of Ag

Land& Food Resources

TheUniversity of Melbourne

AdelaideUni - Ag Faculty

NaturalResources


Chemical Company's



BASF

Aventis 

Monsanto

Bayer

Dupont


Soils in NZ

Breedsof Livestock

American Farm Bureau - Voice of Agriculture

AgricultureOnline

FarmJournal Comments on a range of agricultural issues.